AFTER-DINNER-STICK
... as an exclusive advertising medium
The exclusive accessory with a high promotional effect!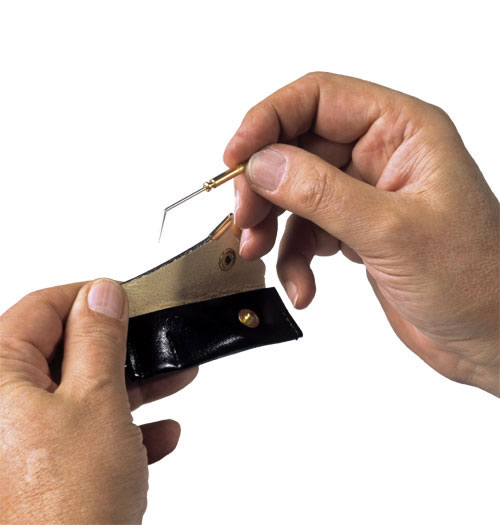 curved tip made of stainless steel. This makes it easy to get to places that are difficult or impossible to access with a straight tip.
the tip is ground and polished so that if used carefully, it will push out the leftover food without damaging gums and tooth enamel.
Quality – Made in Germany.
the case is made of naturally tanned, fine leather and protects the tip.
handy and always at hand, the after-dinner-stick can be stored in every pocket.
the handle is real gold-plated and gives the product its luxurious design.